Mitarashi dango
Mitarashi dango is a confectionary that originated in Kyoto and has been popular in Japan since ancient times.
It is first thought to have been served to participants in mitarashi-moude (a type of purification ceremony) at Kyoto's Shimogamo Shrine, and this is where it gets its name.
It has become popular across the country for its great flavor.
The white balls are made from rice that is baked unglazed. Please enjoy them by applying lightly-flavored sweet soy sauce.
If you prefer, they are also delicious when covered in sweet soybean flour.
When you visit, please be sure to try mitarashi dango, the quintessential Kyoto confectionery.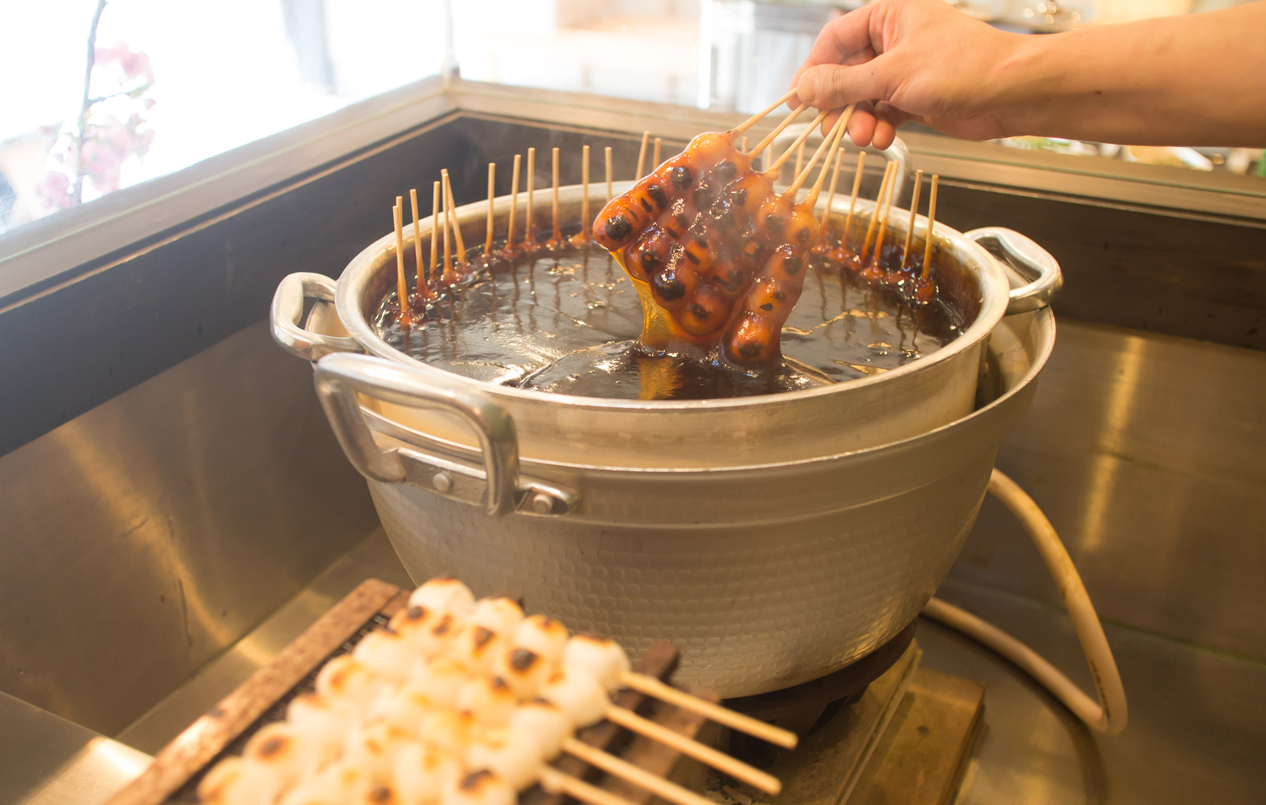 Warabimochi
This is another confectionery representative of Kyoto that has been popular in Japan since ancient times. It is made out of starch from a wild, edible plant called "warabi" (pteridium aquilinum) that has been boiled and then chilled. It has a chewy, smooth texture even when chilled and is extremely delicious. Please enjoy this special Kyoto confectionery with flavors such as kinako (sweet soybean flour), matcha (green tea) and more.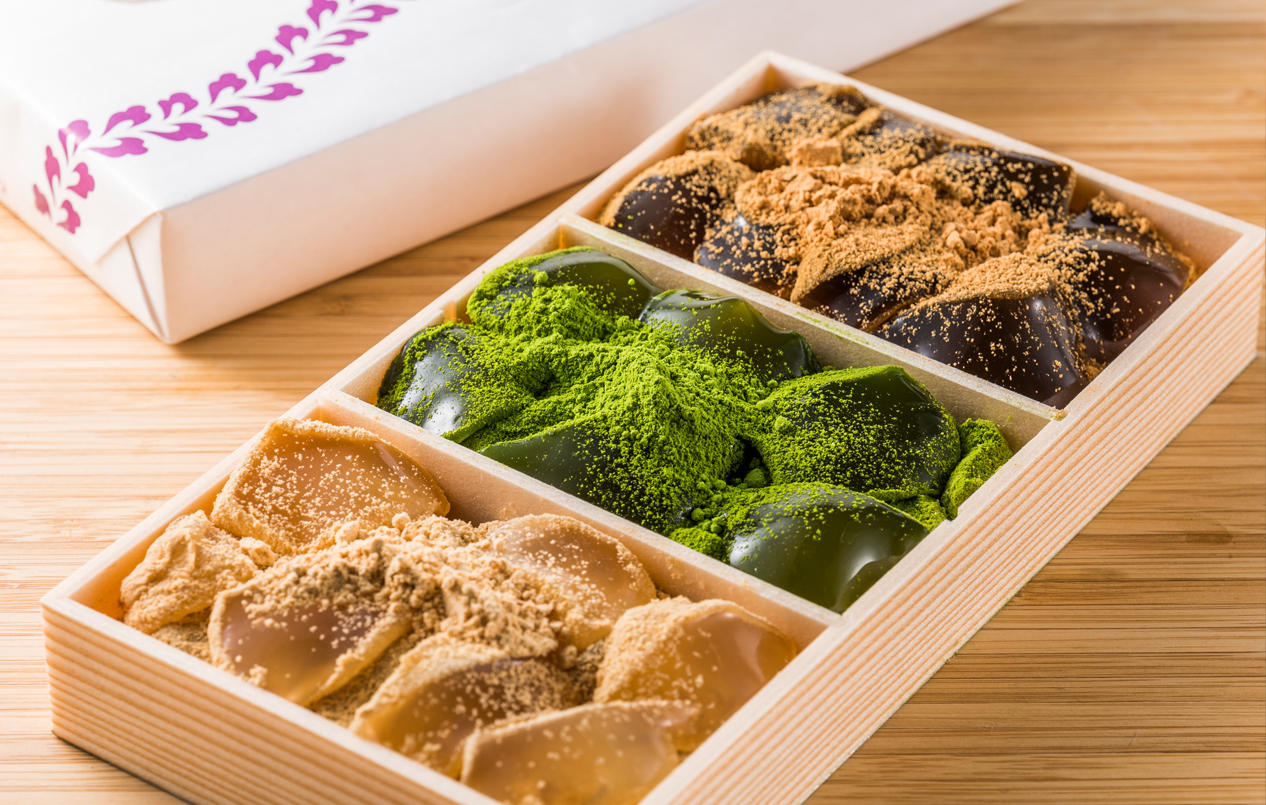 Our Commitments
1

To providing dango beloved in Kyoto

Fujinami dango originated in Kyoto, and we have continued to preserve the flavor that is so loved in the city. In addition to carefully selecting ingredients, we also value old-fashioned cooking methods.
2

To cooking fresh on-site

At Fujinami, we provide dango freshly cooked on-site. After all, dango are best when eaten fresh. Please enjoy flavors that only we can provide.
3

To deliciousness that you can't stop eating

Our dango are characterized by their small size and subdued sweetness. They are so delicious that you can't help but eat skewer after skewer.
4

To being low-priced enough that even children can purchase with their allowance

We remember buying confectioneries with our allowance money when we were children. We strive to keep prices low out of our desire to provide dango that even children can purchase.
5

To providing a way to make everyone smile

Coming into contact with things that are delicious and fun brings a smile to everyone's face. Our enduring hope is that "our work serves as a way to make everyone smile."